KOREAN WAR TRAVELING WAR MEMORIAL
Coming to the Livingston County Airport July 11th through July 14th!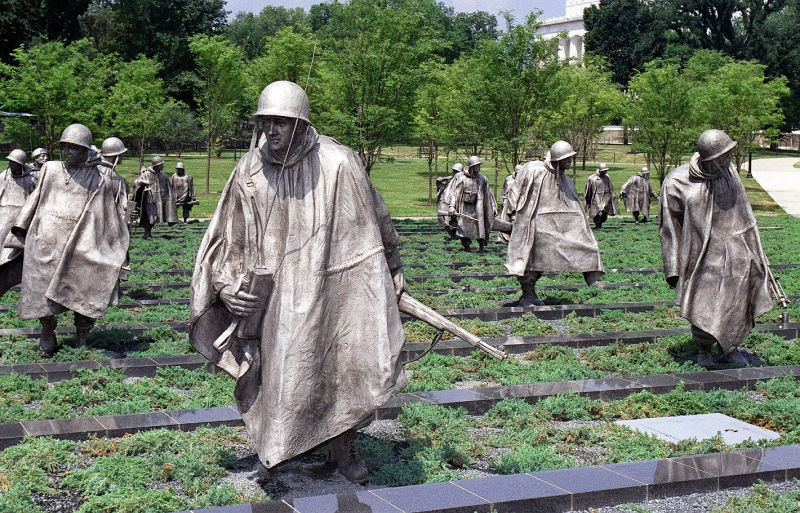 Though 54,246 Americans died during the Korean War, it is often called the "Forgotten War." An opportunity to remember those that served and died during the conflict will be on July 11th through July 14th at the Livingston County Airport.
This memorial consists of nineteen soldiers walking through a Korean rice paddy. Three soldiers are off to the side setting up a campfire.
The Traveling Korean War Memorial was built by Ben Burke (Line-X) and Larry Smith (Precise Welding) of Lancaster, Ohio. The soldier statues represent the 5.8 million Americans who served during the Korean War, June 25, 1950 to July 27, 1953. As stated before, 54,246 Americans died in hostile actions. Additionally, 8,177 are listed as Missing in Action, 103,284 were wounded and 7,140 were captured.